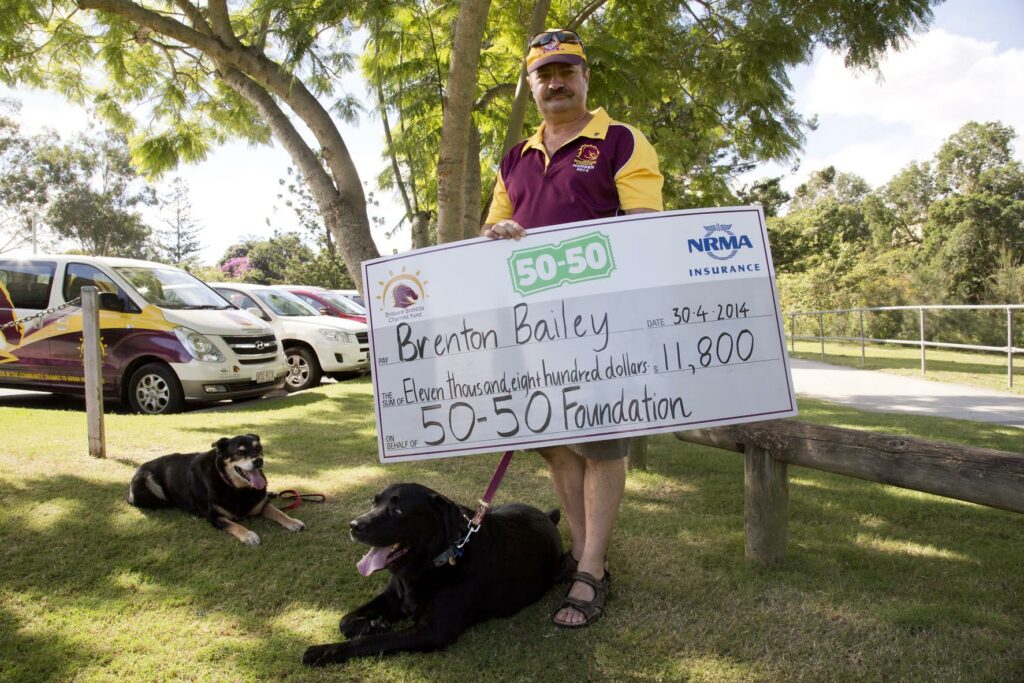 In March 2020 the 
50-50 Charity Raffle
 reached an exciting milestone, raising more than $4 million that has been shared between our charity partners and our lucky winners.
The 50-50 Charity Raffle is run entirely by volunteers who have donated more than 30,000 hours of their time to help us achieve this amazing outcome. 
There have been some outstanding moments over the years, but one of the most significant was in an early raffle when Brenton, a very deserving Broncos Fan, used his $11,800 winnings to pay for an operation and veterinary bills to save his beloved dog called Lockyer. It was smiles all round!!